Smart Car Rentals at Cagliari Airport
UNBEATABLE VALUE CAR RENTAL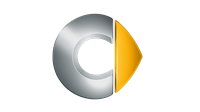 Smart - Cagliari Airport
check_circle
27 Smart car rental quotations searched.
Popular Smart models to rent:
About Smart Rental Cars at Cagliari Airport
An encounter with the Smart brand is an experience that marries innovation with convenience. Known for its compact and eco-friendly vehicles, the brand encapsulates a blend of style, comfort, and sustainability. The brand's commitment to reducing its carbon footprint, alongside producing vehicles perfectly suited for city driving, makes Smart a top choice for both business and leisure travelers.
The Smart Forfour: Compact Comfort Meets Cagliari Charm
The Smart Forfour, characteristically compact and agile, is an ideal choice for navigating the picturesque streets of Cagliari. Available for rent at Cagliari Airport, this model is perfect for those who appreciate the blend of a small footprint and comfortable cabin space. It offers an eco-friendly driving experience, aligning with Smart's commitment to sustainable mobility.
The Smart Forfour is offered by WELCOME CARS, AUTOVIA, and SURPRICE. For customers searching for an unbeatable Cagliari Airport Car Rental deal, these rental companies offer competitive pricing and excellent service for the Smart Forfour.
The Smart Fortwo: The Ideal Companion for Cagliari Adventures
Whether you're a business traveler in need of a nifty ride or a leisure traveler seeking an easy-to-park vehicle for exploring Cagliari, the Smart Fortwo is your go-to car. This two-seater model is renowned for its remarkable compactness, making it a dream to park in tight urban spots. The model's eco-friendliness is another key attribute, aligning with the increasing demand for green travel.
As part of your Cagliari Airport Car Rental, you can book the Smart Fortwo from WELCOME CARS, AUTOVIA, ITALY CAR RENTALS and SURPRICE. These rental companies offer a variety of options for customers looking for great value Cagliari Airport Car Rental deals.
Renting a Smart car at Cagliari Airport offers you the best of two worlds – the chance to drive a stylish, compact, and eco-friendly vehicle while exploring the breathtaking beauty of Cagliari. Make your journey even more memorable by choosing Smart rentals at Cagliari Airport.
Smart Vehicle Rentals by Group Available at Cagliari Airport
Which Car Rental Companies Offer Rental of Smart Cars from Cagliari Airport?
Smart Vehicle Rental at Cagliari Airport - FAQ
question_answer Which car rental companies offer Smart car rentals at Cagliari Airport?
question_answer Which car rental company at Cagliari Airport offers the cheapest Smart car rentals?
question_answer Which automatic Smart cars are available to rent at Cagliari Airport?
Alternative Car Brands Available to Rent at Cagliari Airport
We have 131 different types of vehicles from 25 manufacturers provided by 34 car rental companies at Cagliari Airport.