Cagliari International Airport Hotel Bookings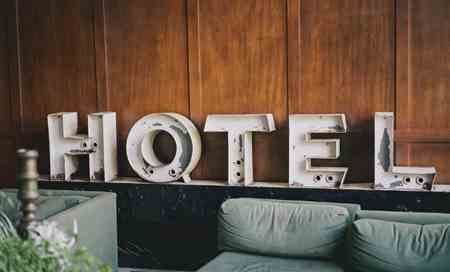 There are a number of hotels conveniently located near to Cagliari Airport, catering for all budgets and offering a range of facilities.
Just 1.2km from the airport and 5km from Cagliari itself is Sweet Sardinia Apartment, offering free WiFi and free parking to its guests. Rooms include air conditioning, flat screen TVs, private bathrooms, kitchens with fridges, hobs for cooking and coffee machines, while some rooms also feature s terrace or balcony.
Appartamento Elmas, located 1.8km from the airport in Elmas boasts views of the city and offers free parking as well as an airport shuttle. The air conditioned apartment includes a bathroom and a fully equipped kitchen as well as a flat screen TV.
The Holiday Inn is a little further at 2.8km but provides guests with a whole host of facilities, including a restaurant, bar, gym, sauna and small outdoor swimming pool. Free WiFi is available and there is free on-site parking.
The contemporary-designed Sardegna Hotel is 3.5km from Cagliari Airport and offers spacious, air conditioned rooms with satellite TV and views of the gulf. The restaurant serves a selection of gourmet food, from international dishes to local cuisine. Free WiFi and free parking is also offered.
Just 10 minutes drive from the airport is Hotel Quadrifoglio. Located in a residential area and close to a variety of amenities, including the city's main shopping area, this hotel offers free parking and WiFi, a restaurant and bar, room service. The front desk is open 24 hours, making it the perfect option if your flight is arriving during the evening or night.
Based in the center of Cagliari (6km from the airport), the modern T Hotel offers guests a gym and spa, with hydrotherapy pool, steam baths and a relaxation area. The hotel also includes a restaurant offering Italian and Sardinian cuisine and a variety of breakfast options are available, including full English, continental and vegetarian breakfasts. A bistro is open in the day, providing snacks hot dishes and piano evenings are also hosted in the hotel's bar. Free on-site parking is provided as well as free WiFi throughout the hotel and guests can relax in modern, spacious and air conditioned rooms, all with private bathrooms, satellite TV and mini bars.
A little further afield and located 5 minutes walk from the train station is the Hotel Italia. This hotel caters for disabled guests and offers a number of other facilities, including free WiFi and parking, a bar, fitness area and a front desk operating 24 hours a day.
Recommended Hotels Near to Cagliari Airport
Find Hotels near to Cagliari Airport
Frequently Asked Questions - Cagliari Airport Hotels