Jeep Car Rentals at Cagliari Airport
UNBEATABLE VALUE CAR RENTAL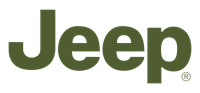 Jeep - Cagliari Airport
check_circle
96 Jeep car rental quotations searched.
Popular Jeep models to rent:
About Jeep Rental Cars at Cagliari Airport
If you're landing at the vibrant Cagliari Airport, you're already halfway to an unforgettable Sardinian adventure. The other half? Securing a reliable, stylish, and capable vehicle to match your travel needs. Enter Jeep, the iconic automaker known for creating vehicles that perfectly blend ruggedness, comfort, and performance. Jeep's brand attributes align with the adventurous spirit, offering drivers the freedom to explore any terrain, the capability to overcome any obstacle, and a rich heritage that guarantees reliability.
Experience Cagliari's Charm with the Jeep Compass
The Jeep Compass, available from BUDGET, WINRENT, LEASYS, MAGGIORE, and AVIS, is a match made in heaven for the all-around traveler. This compact SUV is packed with advanced safety features, state-of-the-art technology, and a fuel-efficient engine, making it perfect for both business and leisure customers looking for an unbeatable Cagliari Airport Car Rental deal. Its compact size is perfect for navigating through Cagliari's narrow streets, while its rugged capabilities allow for exploration beyond the city limits. The Compass's eco-friendly aspects, such as its fuel-efficient engine and eco-driving mode, align perfectly with the values of environmentally conscious renters.
Discover Sardinia's Hidden Treasures with the Jeep Renegade
When it comes to venturing off the beaten path and discovering Sardinia's hidden treasures, the Jeep Renegade is the go-to choice. Available from SICILY BY CAR, MAGGIORE, and AVIS, the Renegade is perfect for adventurers searching for the best value Cagliari Airport Car Rental. The Renegade stays true to Jeep's off-roading heritage while offering a comfortable and stylish ride. Its compact size, combined with its off-road capabilities, makes it ideal for both city driving and exploring Sardinia's rugged landscapes. Like the Compass, the Renegade also boasts eco-friendly features, such as a fuel-efficient engine and a range of emission-reducing technologies, making it a great choice for eco-conscious explorers.
Whether you're in Cagliari for business or leisure, the Jeep line-up available at Cagliari Airport offers a range of versatile vehicles that match the city's charm and the island's adventurous spirit. Happy driving!
Jeep Vehicle Rentals by Group Available at Cagliari Airport
Which Car Rental Companies Offer Rental of Jeep Cars from Cagliari Airport?
Jeep Vehicle Rental at Cagliari Airport - FAQ
Alternative Car Brands Available to Rent at Cagliari Airport
We have 131 different types of vehicles from 25 manufacturers provided by 34 car rental companies at Cagliari Airport.