Lancia Car Rentals at Cagliari Airport
UNBEATABLE VALUE CAR RENTAL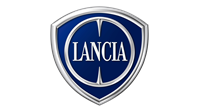 Lancia - Cagliari Airport
check_circle
42 Lancia car rental quotations searched.
Popular Lancia models to rent:
About Lancia Rental Cars at Cagliari Airport
Lancia, an iconic Italian automobile manufacturer, has established a reputation for its innovative designs, technical sophistication, and exceptional performance. Known for its commitment to craftsmanship and Italian style, Lancia rental provides a unique driving experience for both business and leisure travelers arriving at Cagliari Airport.
Dart through Cagliari in a Lancia Ypsilon
The Lancia Ypsilon, known for its compact size and elegant design, is perfectly suited for navigating through the bustling streets of Cagliari. This model's eco-friendly features, including low fuel consumption, make it a favorite among environmentally conscious travelers.
Customers who prefer a balance of style, efficiency, and performance, will find the Lancia Ypsilon an excellent choice. This model is offered by HERTZ, WINRENT, ECOVIA, DOLLAR, and THRIFTY.
Whether you're a business traveler looking for an efficient vehicle to navigate the city, or a leisure traveler seeking a comfortable and stylish ride, the Lancia Ypsilon, available at unbeatable Cagliari Airport Car Rental prices, is your ideal choice. Enjoy the distinctive Italian flair and innovative design of a Lancia as you explore the beautiful city of Cagliari.
Lancia Vehicle Rentals by Group Available at Cagliari Airport
Which Car Rental Companies Offer Rental of Lancia Cars from Cagliari Airport?
Lancia Vehicle Rental at Cagliari Airport - FAQ
question_answer Which car rental companies offer Lancia car rentals at Cagliari Airport?
question_answer Which car rental company at Cagliari Airport offers the cheapest Lancia car rentals?
question_answer Which manual/stick shift Lancia cars are available to rent at Cagliari Airport?
The following manual/stick shift Lancia cars are available to rent at Cagliari Airport:
Lancia Ypsilon
Alternative Car Brands Available to Rent at Cagliari Airport
We have 131 different types of vehicles from 25 manufacturers provided by 34 car rental companies at Cagliari Airport.