Alfa Romeo Car Rentals at Cagliari Airport
UNBEATABLE VALUE CAR RENTAL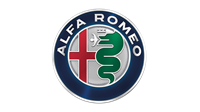 Alfa Romeo - Cagliari Airport
check_circle
51 Alfa Romeo car rental quotations searched.
Popular Alfa Romeo models to rent:
About Alfa Romeo Rental Cars at Cagliari Airport
For those planning a journey to Sardinia's capital, Cagliari, the experience is incomplete without a ride in an Alfa Romeo. The iconic Italian car brand, known for its distinctive design and superior performance, is an ideal choice for both business and leisure travelers arriving at Cagliari Airport (CAG). Alfa Romeo's brand values are deeply rooted in its Italian heritage, combining style, speed, and innovation in every model.
The Alfa Romeo Giulia: Style and Performance with BUDGET and WINRENT
Giulia, Alfa Romeo's flagship sedan, offers passengers a blend of luxury, comfort, and performance. The model boasts a sleek design and a robust engine that make it a pleasure to drive on the scenic roads of Cagliari. Ideal for the discerning business traveler, the Giulia provides a smooth and powerful ride for those needing to make an impression. The model's eco-friendly features, such as its fuel-efficient engine, make it a responsible choice for those mindful of their carbon footprint. You can rent the Alfa Romeo Giulia from BUDGET and WINRENT at Cagliari Airport.
The Alfa Romeo Giulietta: Compact Elegance with AVIS
The Giulietta, Alfa Romeo's compact hatchback, is a perfect match for leisure travelers and families. The model's compact size makes it easy to maneuver through the narrow streets of Cagliari's old town. The Giulietta also comes equipped with a variety of modern amenities and safety features, ensuring a comfortable and stress-free journey. Its fuel efficiency and reduced CO2 emissions add to its appeal, making it a great choice for eco-conscious travelers. The Alfa Romeo Giulietta is available for rent at AVIS at Cagliari Airport.
The Alfa Romeo Stelvio: Unleash the Adventurer in You
The Stelvio, Alfa Romeo's premier SUV, allows you to experience the rugged landscapes of Cagliari with ease and style. With its powerful performance and spacious interior, the Stelvio is an excellent choice for adventurers and families who want to explore beyond the city limits. The SUV's advanced safety features and all-wheel-drive system provide peace of mind, even on challenging terrains. Its eco-friendly engine technology also ensures that your adventure doesn't come at the expense of the environment.
Whether you are a business traveler or a holidaymaker, Cagliari Airport car rental offers a range of Alfa Romeo models to suit your needs and preferences. For unbeatable Cagliari Airport Car Rental prices, consider an Alfa Romeo for your next trip to Cagliari. With its combination of Italian style, performance, and eco-friendly features, Alfa Romeo provides a memorable driving experience in the beautiful city of Cagliari.
Alfa Romeo Vehicle Rentals by Group Available at Cagliari Airport
Which Car Rental Companies Offer Rental of Alfa Romeo Cars from Cagliari Airport?
Alfa Romeo Vehicle Rental at Cagliari Airport - FAQ
question_answer Which car rental companies offer Alfa Romeo car rentals at Cagliari Airport?
question_answer Which car rental company at Cagliari Airport offers the cheapest Alfa Romeo car rentals?
question_answer Which automatic Alfa Romeo cars are available to rent at Cagliari Airport?
Alternative Car Brands Available to Rent at Cagliari Airport
We have 131 different types of vehicles from 25 manufacturers provided by 34 car rental companies at Cagliari Airport.