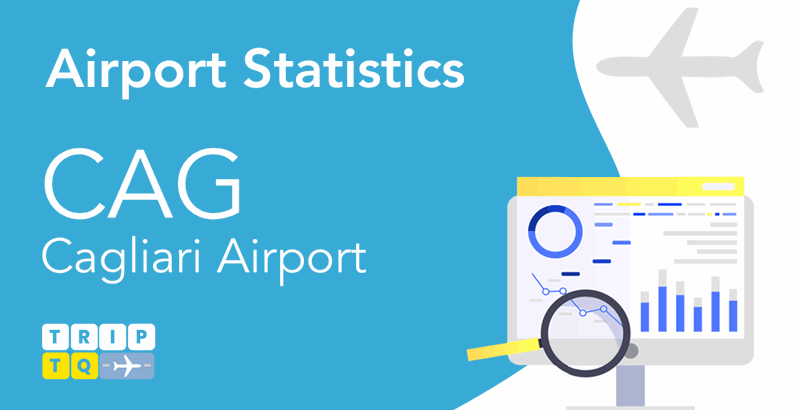 Cagliari Airport Passenger Traffic Surges 152% in July 2023
Cagliari Airport in Italy experienced an unprecedented surge in passenger numbers in July 2023, reaching an all-time high. According to available records, the airport welcomed a remarkable 616,457 passengers during that month, representing a phenomenal increase of 151.99% compared to the figure recorded in July 2020, when passenger numbers stood at 244,628.
The main reason for the surge in passenger numbers can be attributed to the gradually improving conditions following the impact of the pandemic. In 2020, the aviation industry faced significant challenges due to widespread lockdowns and travel restrictions that severely affected passenger and airport demand. However, as restrictions began to ease and vaccination rates increased, travelers regained their confidence in air travel, resulting in a resurgence of passenger numbers.
This hub's surge in passenger numbers can be attributed partly to its successful containment of the pandemic and the subsequent easing of international travel restrictions. With countries reopening their borders and implementing measures to ensure the safety of travelers, people have been eager to resume their travel plans. Cagliari, known for its natural beauty and rich cultural heritage, has become an attractive destination for domestic and international tourists, increasing passenger traffic.
Another reason for the surge in passenger numbers is the favorable economic conditions that have emerged post-pandemic. As economies recover and businesses adapt to the new normal, business travel has seen a noticeable increase. With its thriving business community and strategic location, Cagliari has attracted professionals and companies, driving up passenger traffic at the airport.
The surge in passenger numbers can also be attributed to effective marketing and promotional efforts. Local authorities and tourism organizations have actively promoted Cagliari as a desirable tourist destination, highlighting its breathtaking beaches, historical landmarks, and vibrant culinary scene. Such initiatives have captured travelers' attention, increasing demand for flights to and from Cagliari Airport.
The airport experienced an exceptional surge in passenger numbers in July 2023 compared to the pandemic year 2020. This surge can be due to the gradual recovery from the impact of the pandemic, the easing of travel restrictions, favorable economic conditions, and effective marketing campaigns. As the region continues to showcase its allure as a tourist and business destination, it is expected that passenger numbers at the airport will continue to soar, contributing to the region's overall growth and prosperity.
UNBEATABLE VALUE CAR RENTAL

FREE
Amendments,
FREE
Cancellations,
NO
card fees!

airport_shuttle Need Airport Transfers?
Useful Information about Cagliari Airport